Bangkok Maeklong Railway Market @ 曼谷美功铁道市场
Maeklong Railway Market thought that this place has become touristy and is only for show, but instead, this market is very authentic. Local people still come here to buy groceries and the train passing-by moment is very unique.
Address: Muang Samut Songkram, Samut Songkhram.
曼谷美功铁道市场的摊位是沿着铁道摆放,有许多便宜的蔬菜和水果都很新鲜。每天都有火车进来,火车站都会发出笛警告,摊主们就会收起摊位,等火车通过。场面很紧张也很壮观!摊主们的动作都很一致,也很熟练了。因很多游客都会来这拜访,所以当地人都会很热心的告诉游客们靠边站注意安全!所以游客们记得要记得安全第一哦。
火车每天经过市场的时间
A quick visit to the Maeklong railway market (about an hour and a half outside of  Bangkok) where there's a wide assortment of fresh fruits, veggies, and seafood. These tracks are live and when the trains come through, all the vendors pull their storefronts aside as each railcar passes by a mere inch or two from your face.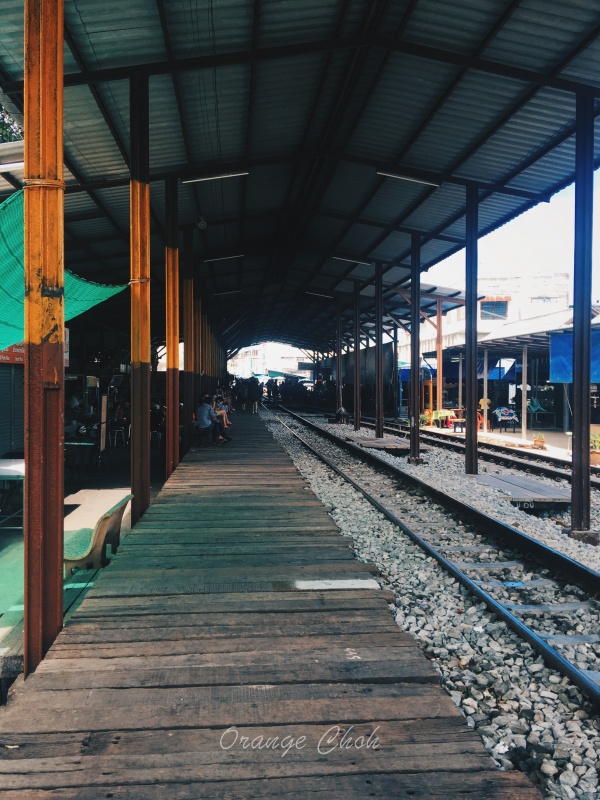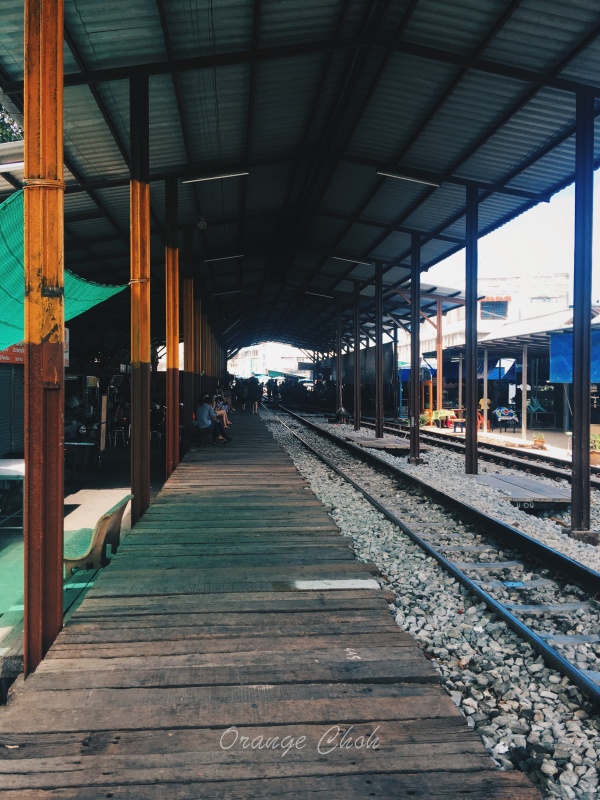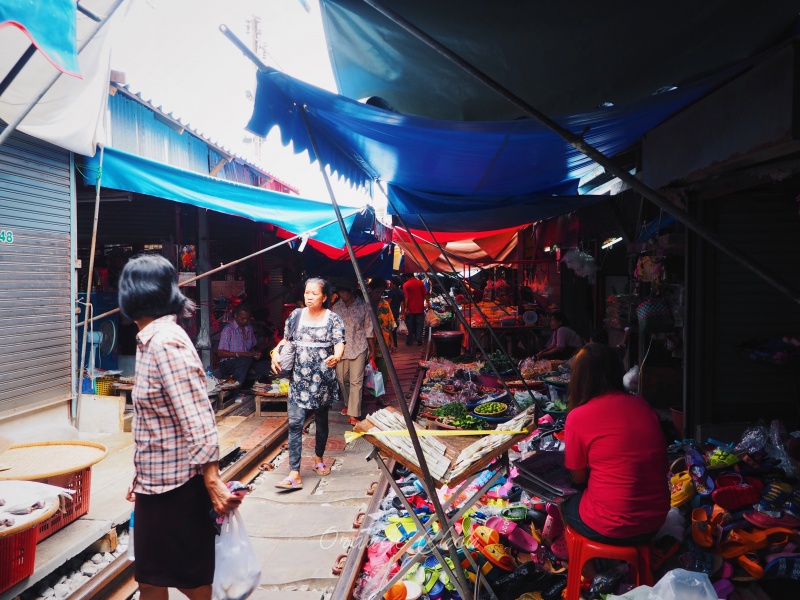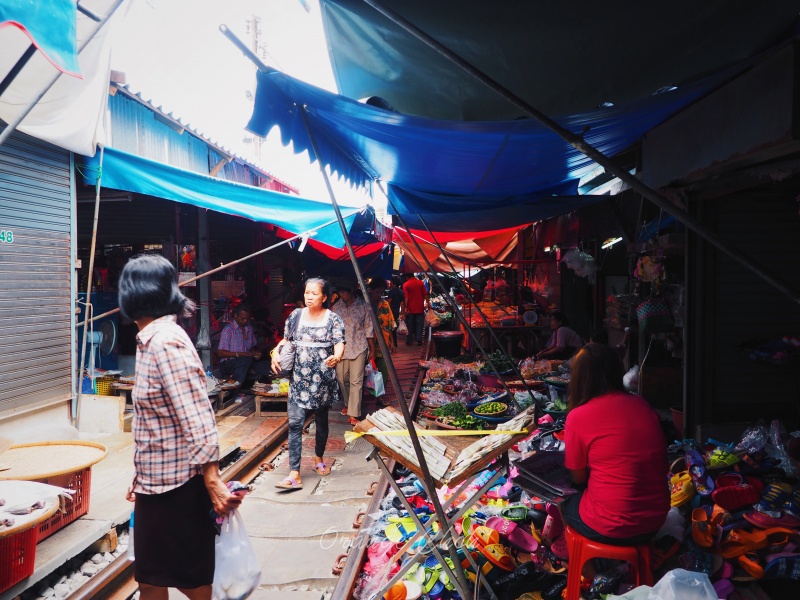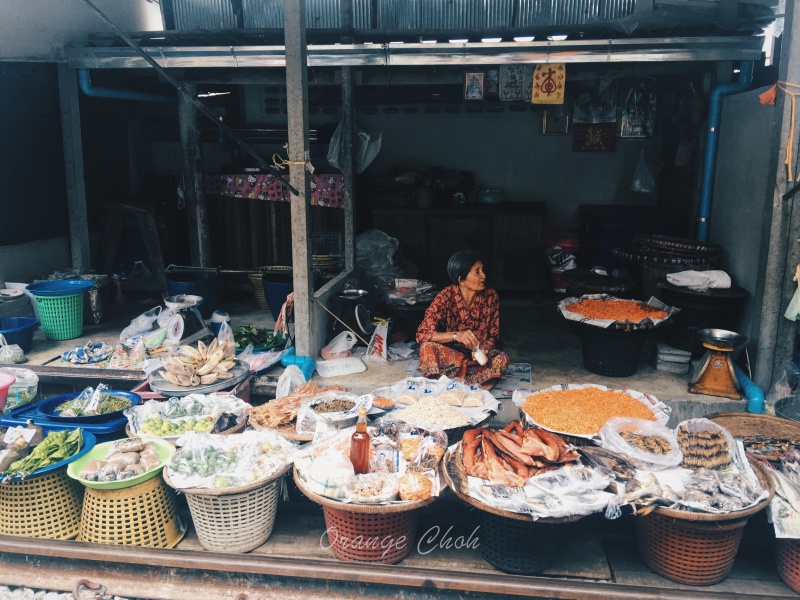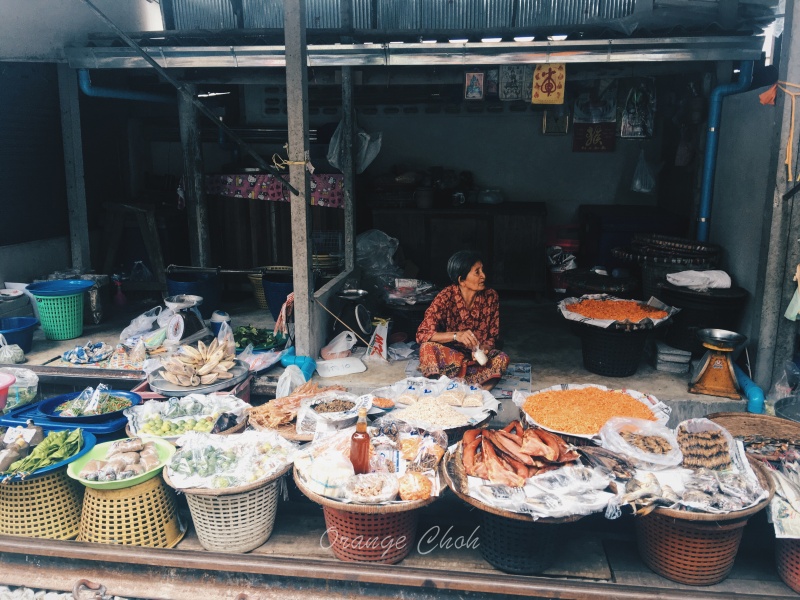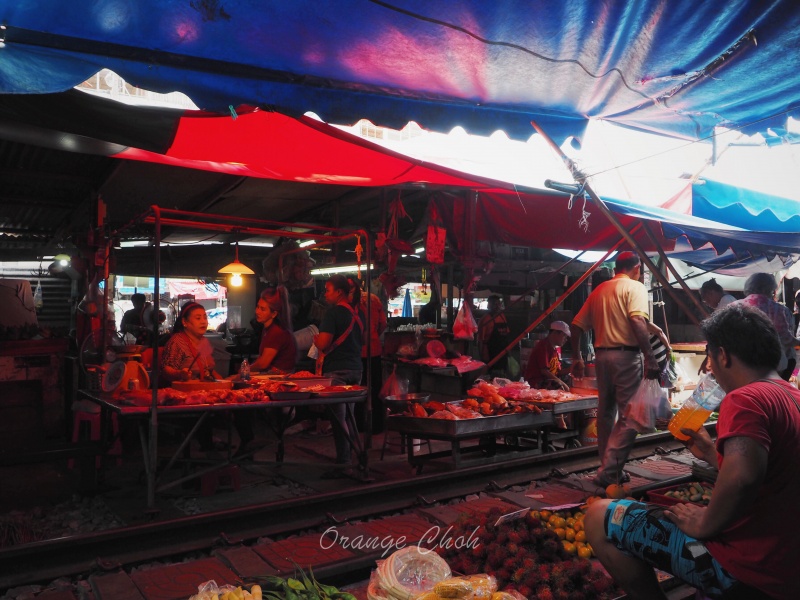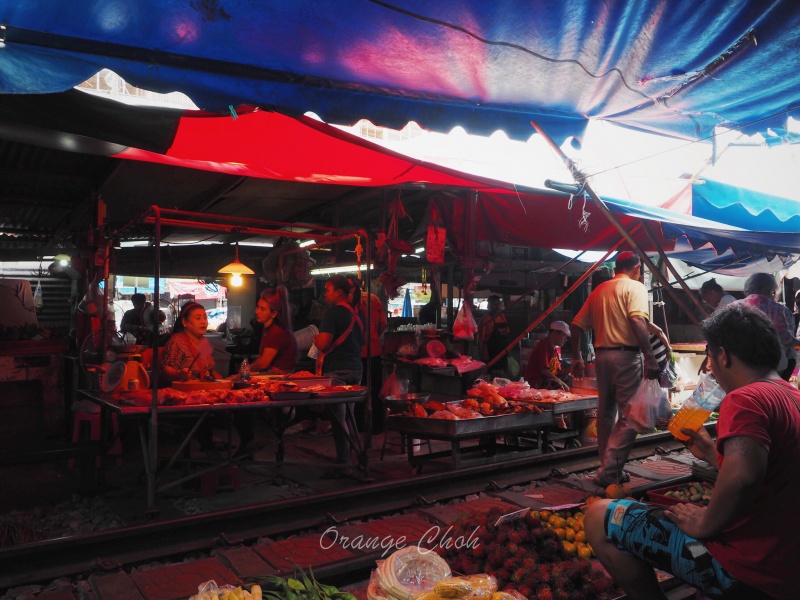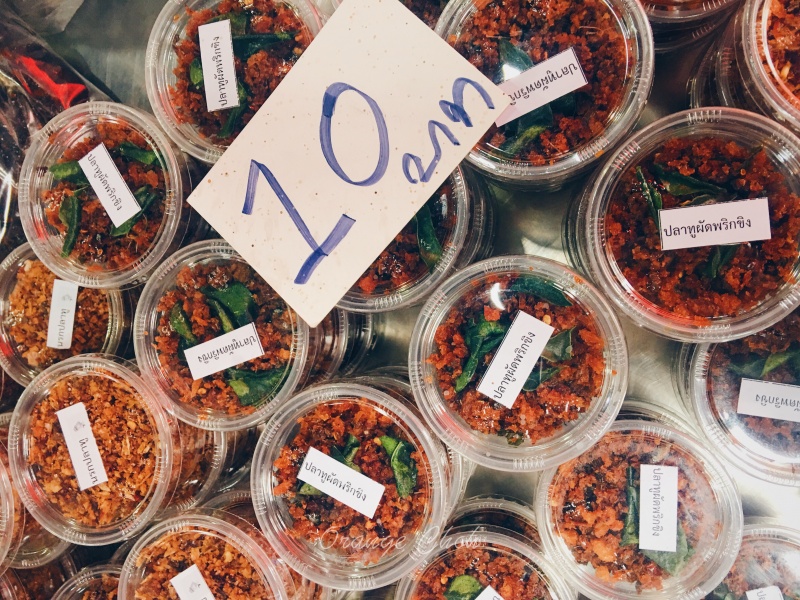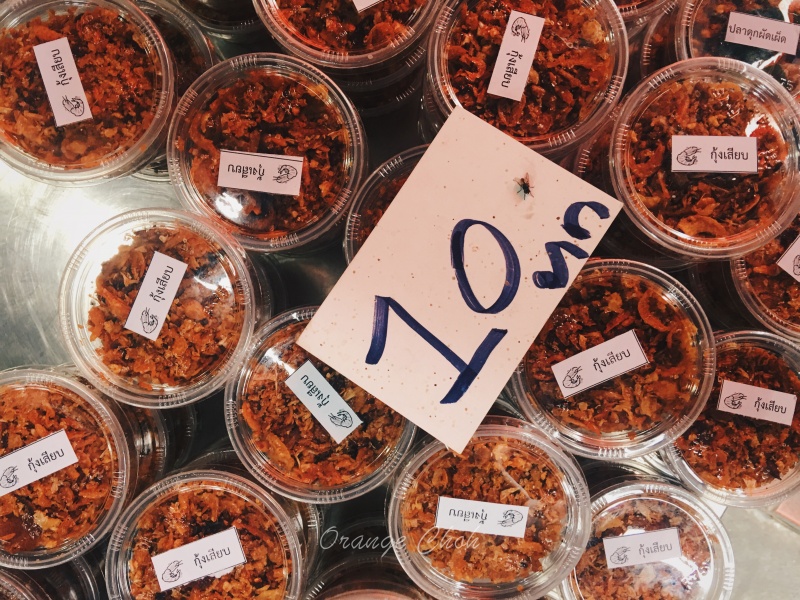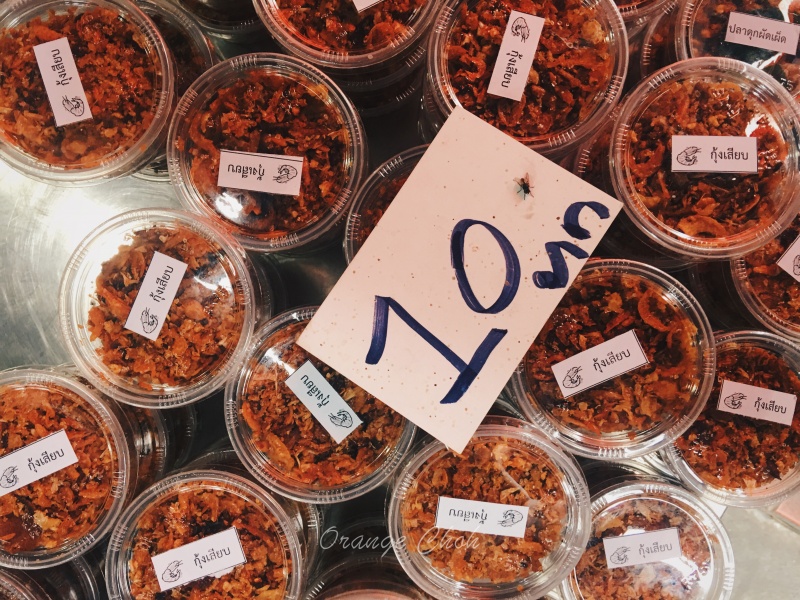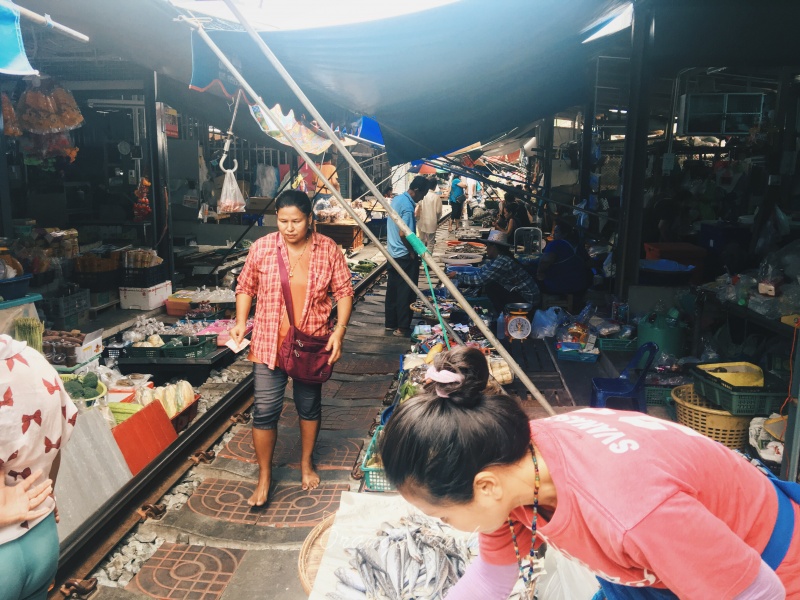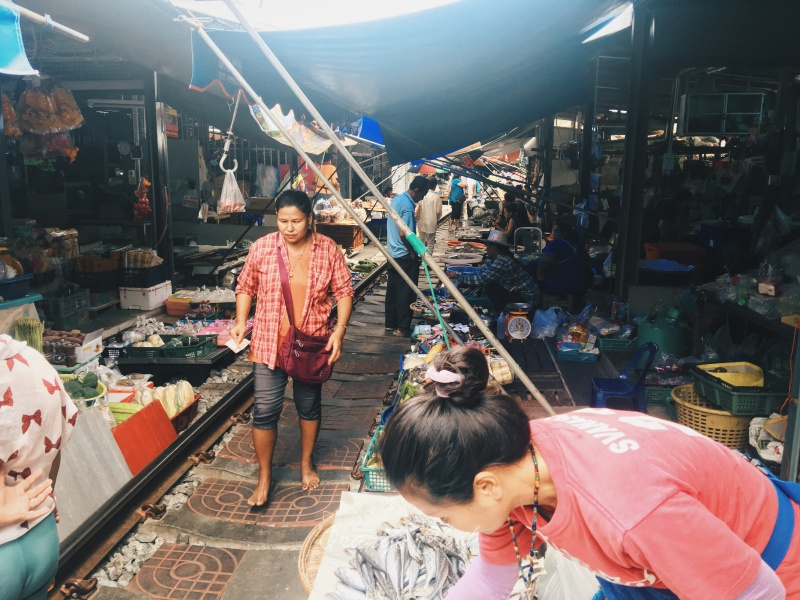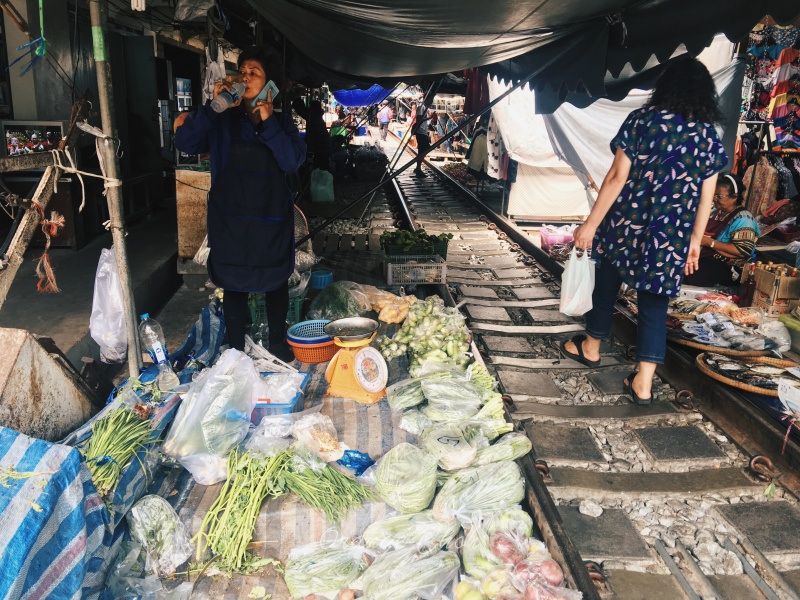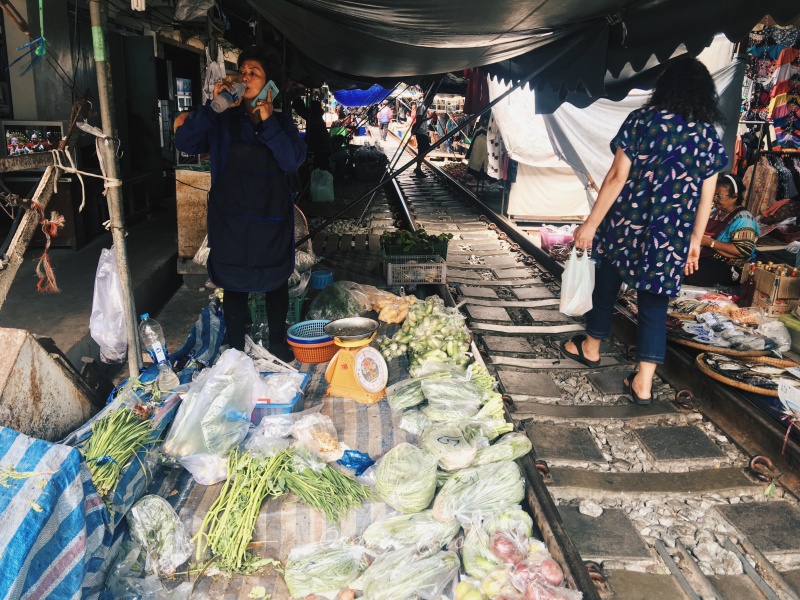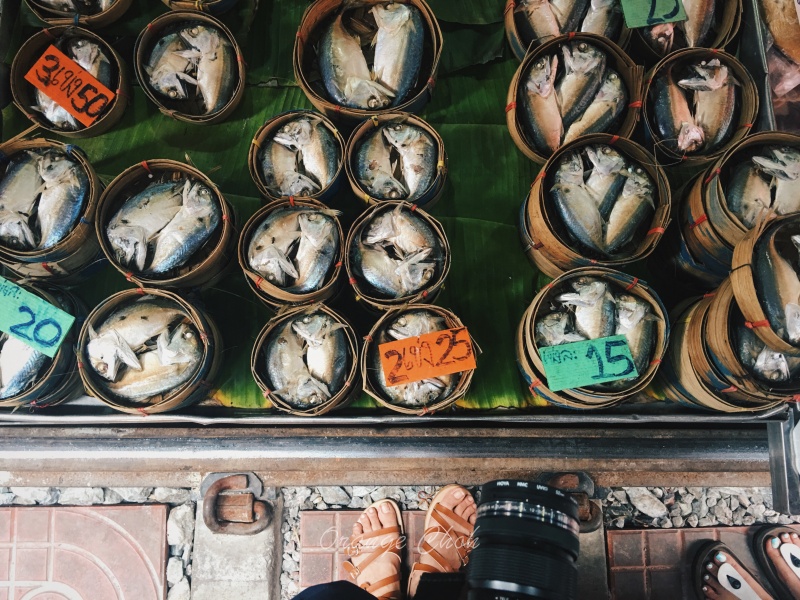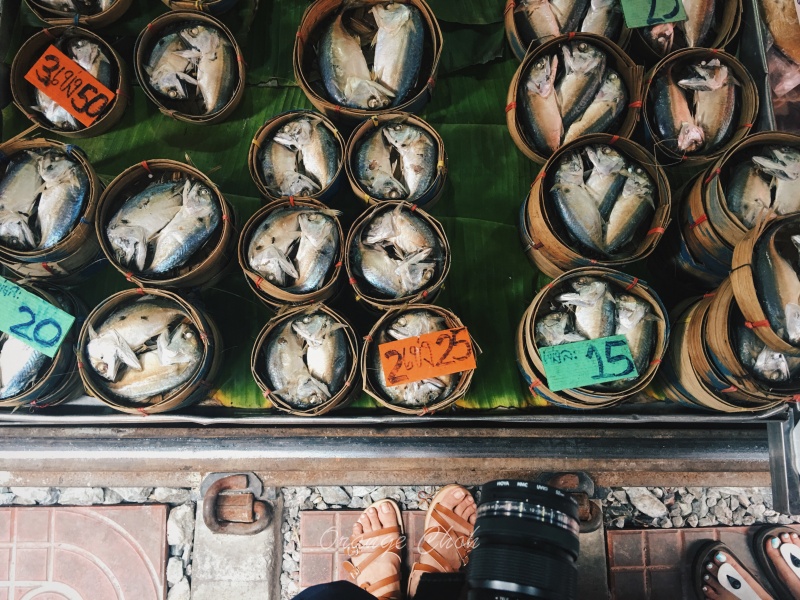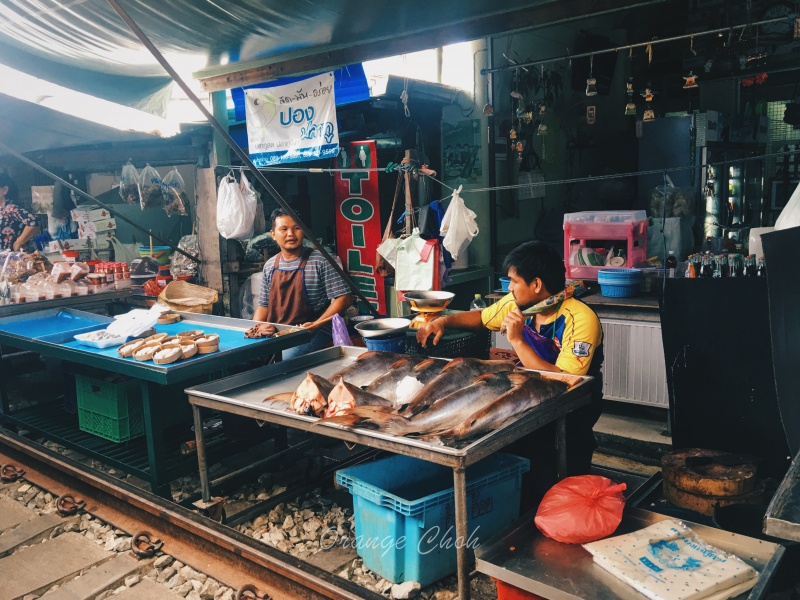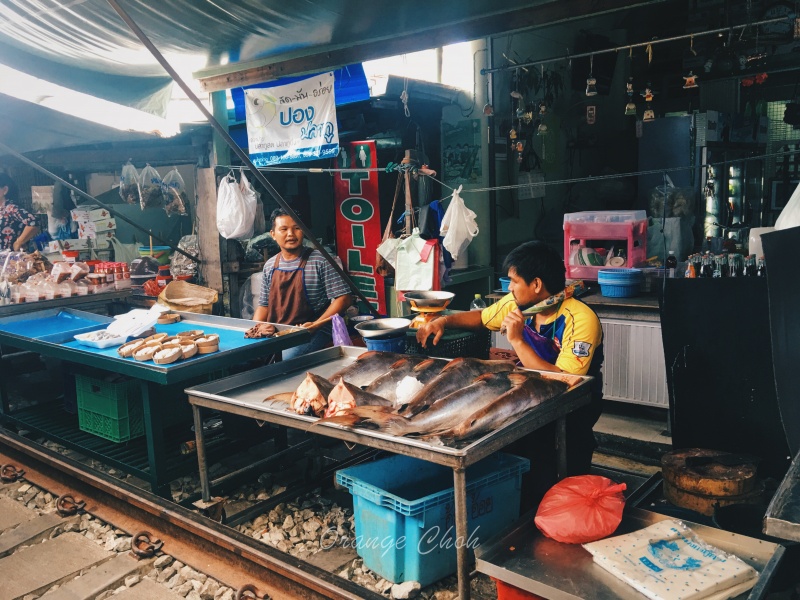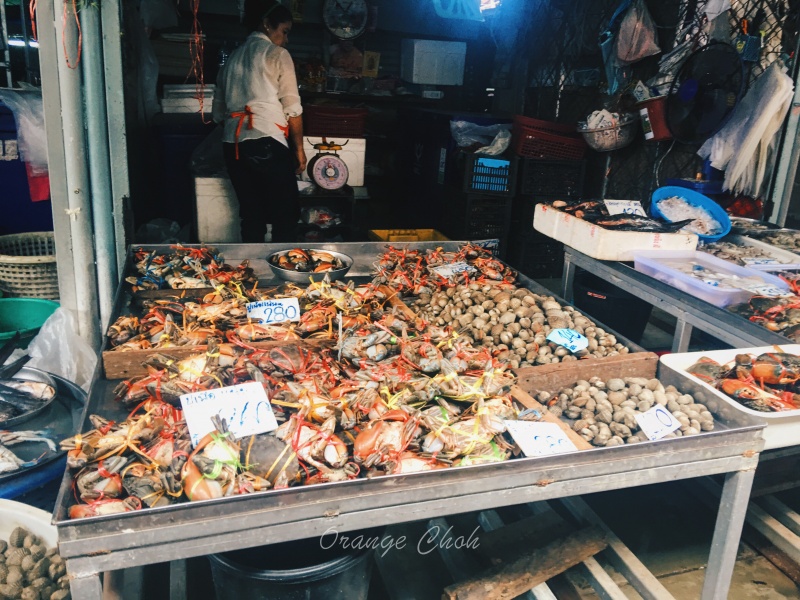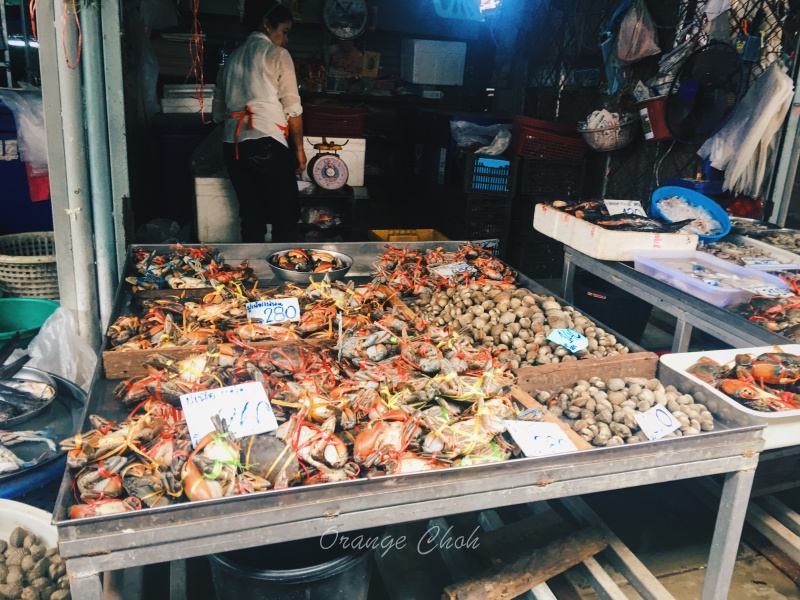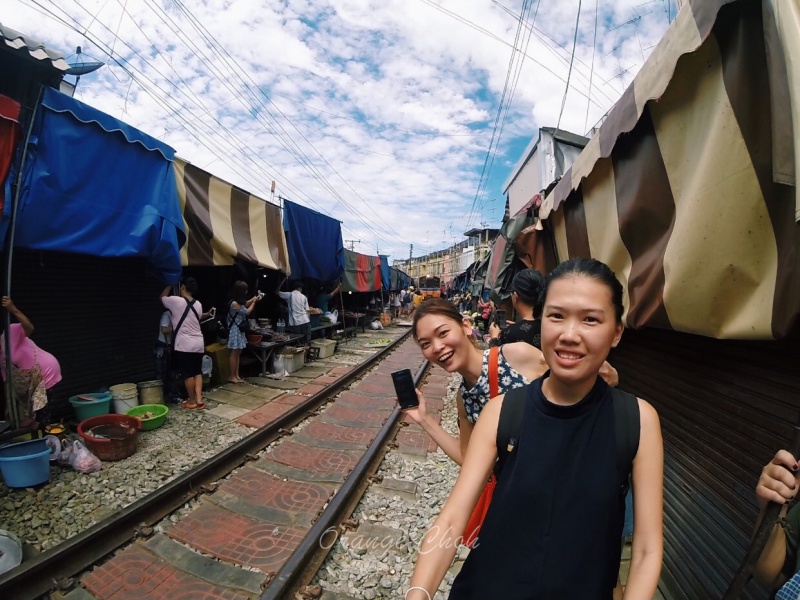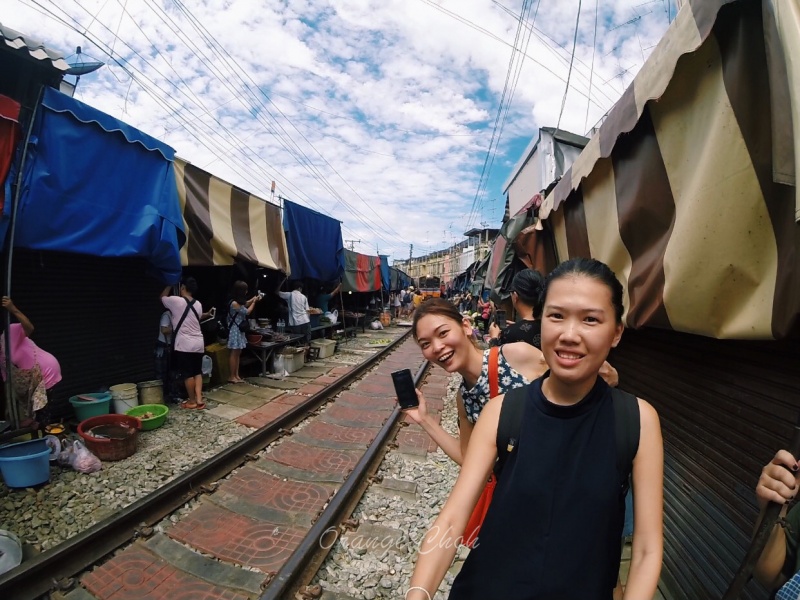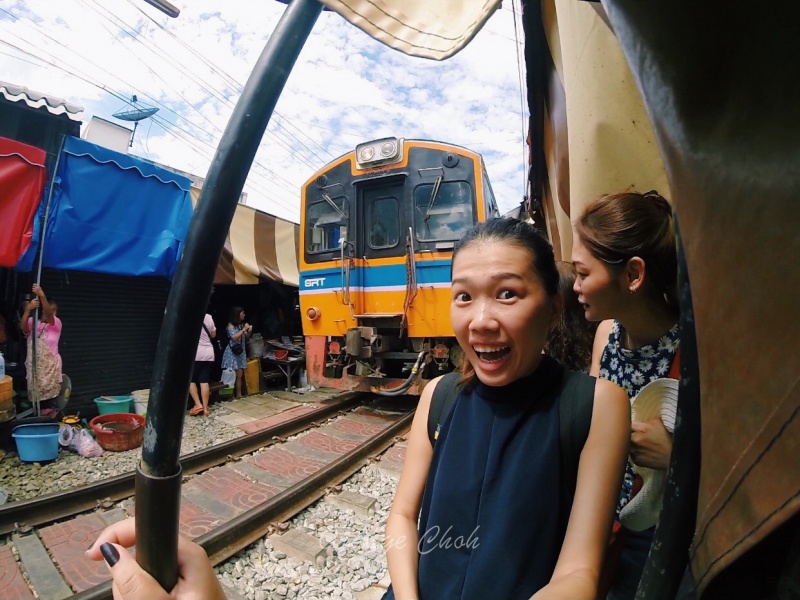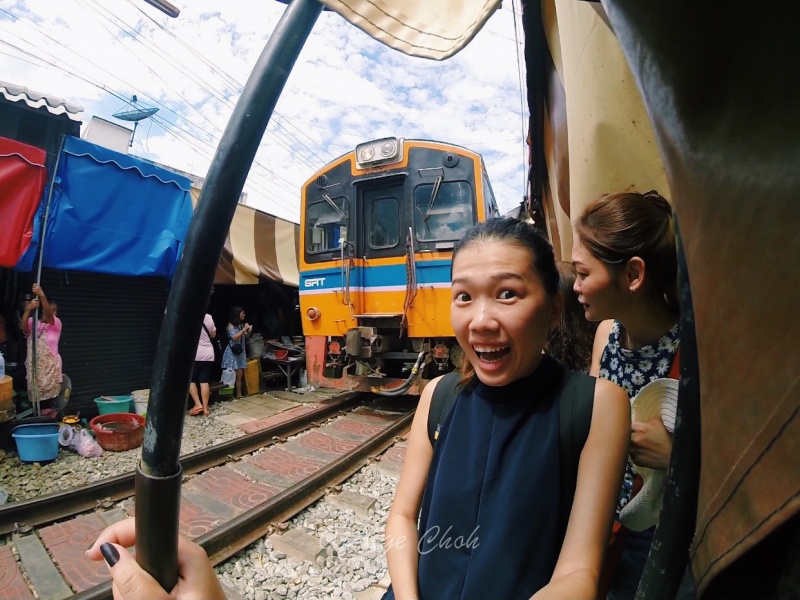 这市场卖的水果也非常便宜,如梨一粒RM1 , 一粒大西瓜RM2。。。。没有听错是真的。我买了梨当场吃,西瓜就没办法太大了。。。嘻嘻!下次来泰国记得不要只会去Chatuchak 啦!记得来这拜访Bangkok Maeklong Railway Market @ 曼谷美功铁道市场。