Itinerary
Day 1 Airport – The Maker Cafe – Tua Pek Kong Temple – Miri Handicraft Centre – Tusan cliff Beach – Hazard Bistro
Day 2 Hotel Breakfast – Niah National Park – Lunch – Bungai Beach – Hotel Dinner
Day 3 Hotel Breakfast – Le Cafe By Pullman Miri – Miri Crocodile Farm – Summer Cafe – Airport
Address:
S/lot 2376, Ground Floor, Boulevard Commercial Centre, Jalan Boulevard 1, 98000 Miri, Sarawak, Malaysia
Open: Monday to Saturday | 10am to 10pm | Sunday Close
Tua Pek Kong Temple
The Tua Pek Kong Temple is a dedicated to the deity most beloved by overseas Chinese. According to local legend, work started in the temple in 1913, in order to give thanks to the deity for helping to end a mysterious epidemic.
这座大伯公庙是美里华人社区最大的寺庙,雕梁画柱,十分精美。可以来这里感受美里华人几百年来的文化传承。
Miri Handicraft Centre
Thirteen stalls, rented from the city, sell colourful bags, baskets, sarongs, textiles etc made by Iban, Kelabit, Kenyah, Kayan, Lun Bawang, Chinese and Malay artisans. Stalls are run by the individual producers, and craftspeople can often be viewed at work here. Cultural performances are occasionally held at weekends.
Address :
Jalan Brooke, 98000 Miri, Sarawak, Malaysia
Open: 9am – 6pm Daily
 Tusan cliff Beach
A beautiful beach just 40mins from the city. A place must visit during a trip to Miri. Don't miss it….
Sunset: 6:00pm to 6:30pm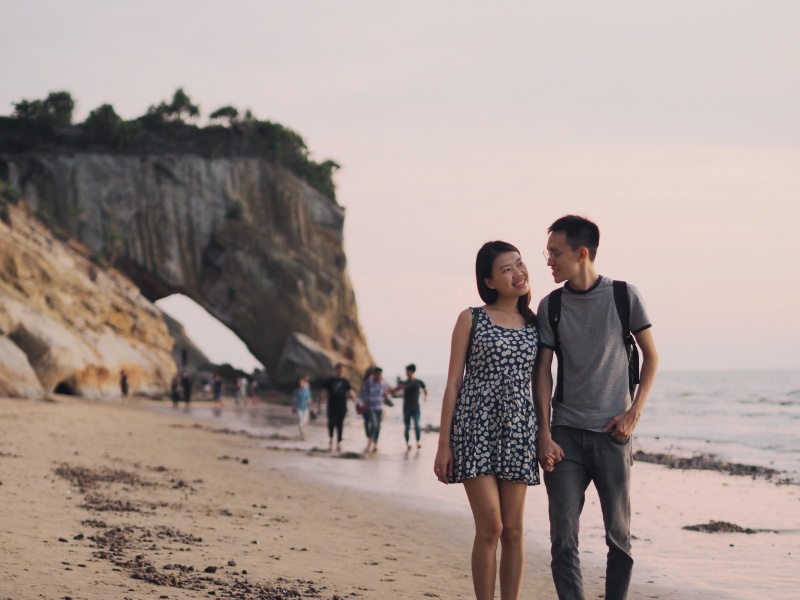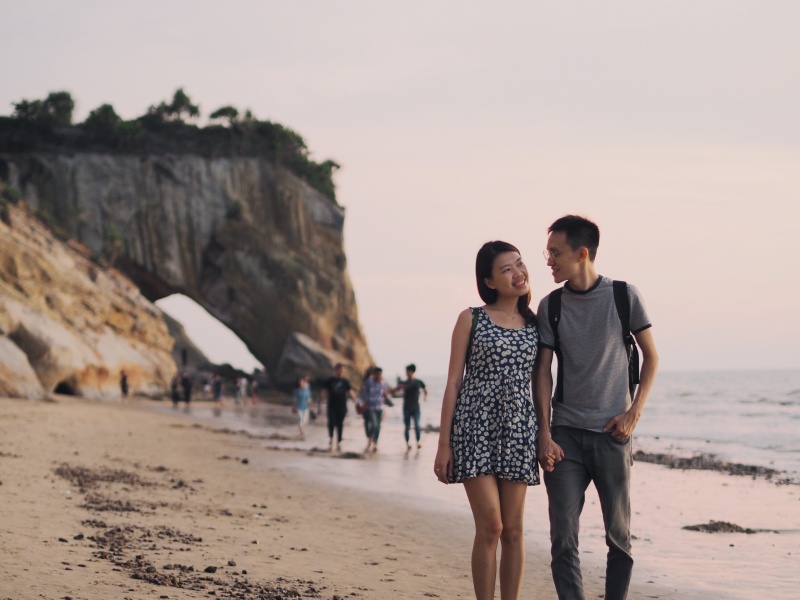 Miri Petroleum Museum with The First Oil Well at Miri @ Canada Hill
Few things can be found on top of the Canada Hill would be: Petroleum Museum, The Grand Old Lady (the first Malaysia oil rig) and a restaurant.
Few things can be done on Canada Hill… apart from the museum…
1) Jogging/Cycling (early morning and evening)
2) Dinner at beside Petroleum Museum, Hazard Bistro their serve western food and Asian food.
3) Enjoy the view of Miri cityline…
 一号油井(Oil Well No. 1 "Grand Old Lady")美里又称为油城,而伫立在加拿大山上的一号井则是美里第一个陆上钻油井,它标志着美里百年的石油开采史。如今, 这座荒废的油井已列为沙捞越州政府保管之古迹之一。
Address:
Jabatan Muzium Sarawak, Canada Hill, Jln Oil Well No. 1, 98000 Miri, Sarawak, Malaysia.
Open: Tuesday to Friday | 9:00am to 4:30pm | Saturday to Sunday | 10am to 4pm | Monday Closed.
Hazard Bistro
Address:
Hazard Bistro Museum Petroleum Canada Hill,, Jln Oil Well No. 1, 98000 Miri, Sarawak, Malaysia.
Niah National Park @ Traders Cave
Niah is one of Sarawak's smaller national parks.Niah is within easy reach of both Miri (109 km) and Bintulu (131 km).
Address:
98000 Lutong, Sarawak, Malaysia.
Entrance Fees:
Malaysian Adult RM20 | Children RM10
Foreign Adult RM36 | Children RM16