Itinerary
Day 1 Airport – Jalan Carpenter – The Old Courthouse – Grand Margherita – Feast & Furious Cafe – Life Cafe
Day 2 Bako National Park – Bla Bla Bla Restaurant
Day 3 Serikin Bau – Tasik Biru – Kampung Duyoh Bau – Semenggoh Wildlife Centre – Speak Eazy The Alternative Bar
Day 4 Pitcher Plant & Wild Orchid Garden – Traditional Long House – Annah Rais Hot Spring – Borneo Highlands Resort – Airport
Bako National Park
Bako National Park is the oldest and one of the smallest national parks in Sarawak. eastern Malaysia, on the island of Borneo. The park is located at approximately 35km from the city of Kuching; which makes it one of the easiest national parks to reach.
Address: JI Tun Abang Haji Openg, Kuching 93010, Malaysia.
GPS Coordinates: 1°42'59.5″N 110°27'59.5″E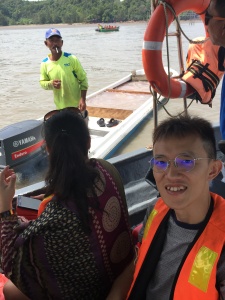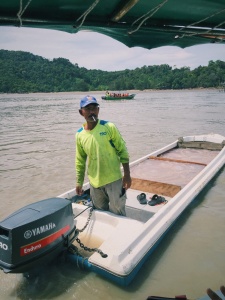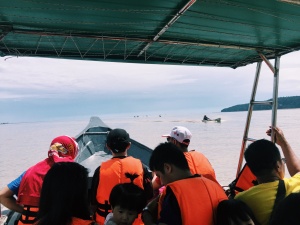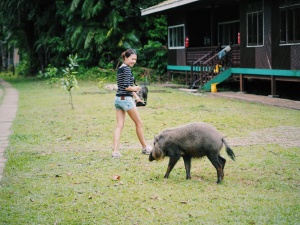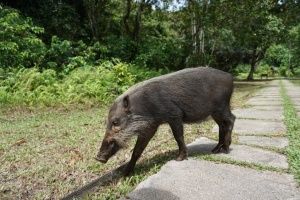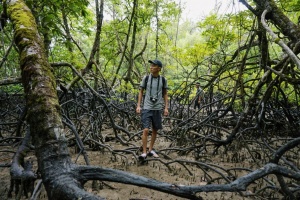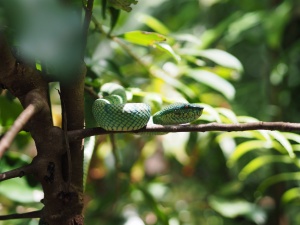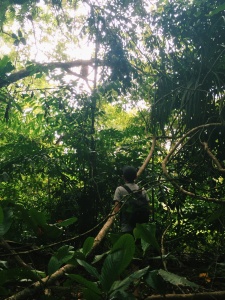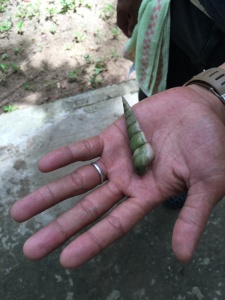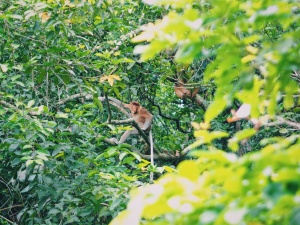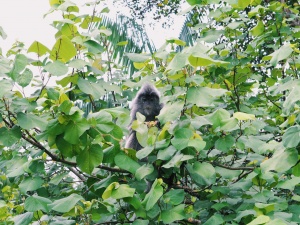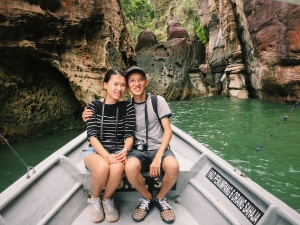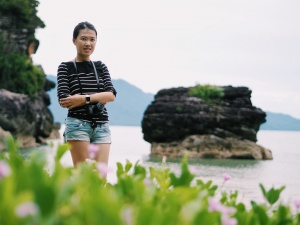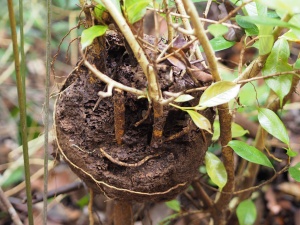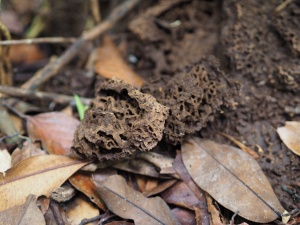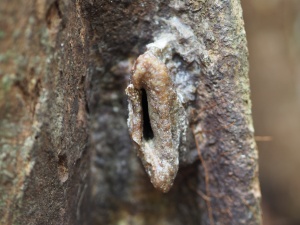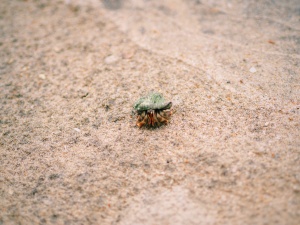 Serikin Weekend Market
Serikin Weekend Market is the border of Sarawak with the Indonesia. It is takes about 1 ½ hours drive from Kuching City. Serikin Weekend Market which was started in 1992 has attracted steady flow of customer, both locals and tourist alike. Coming as far as West Malaysia, Indonesia and also Brunei.
Address: Serikin, Bau, Sarawak, Malaysia
 Opening hours: 6am–4pm Sat, 6am–3pm Sun
GPS Coordinates: 1°19'35.2″N 109°59'59.7″E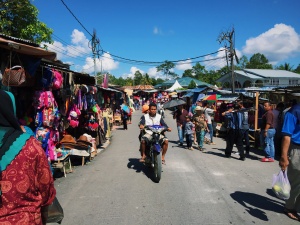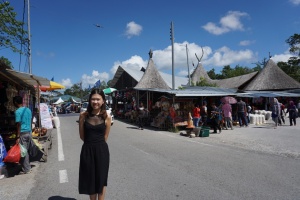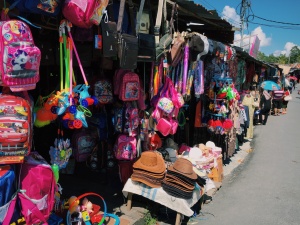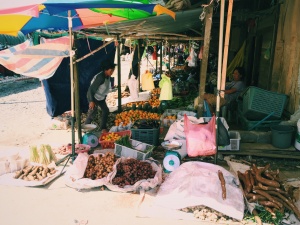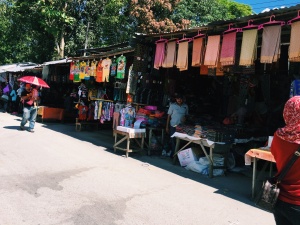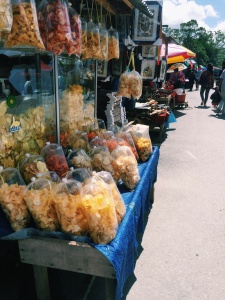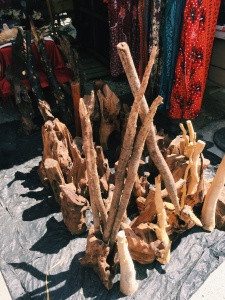 Kampung Duyoh Bau
Kampong Duyoh is a tiny little village near populated place and is located in Sarawak, Malaysia. Local people selling local foods, vegetables, fruits, and also pitcher plants.

Address: Kampung Duyoh,94000 Bau,Sarawak,Malaysia
GPS Coordinates: 1.344191, 110.041688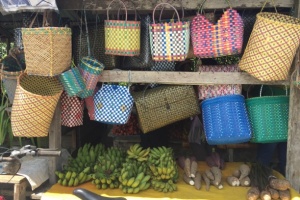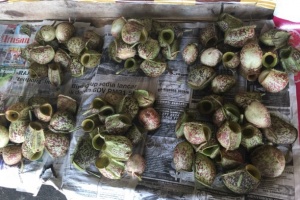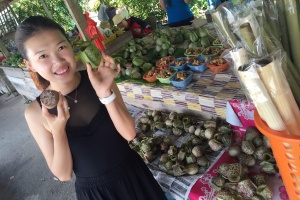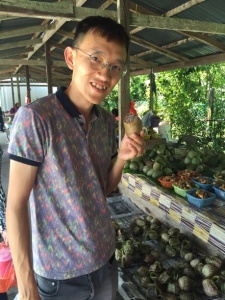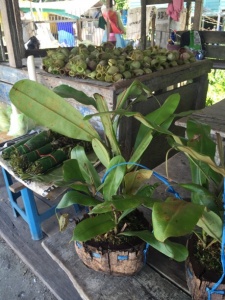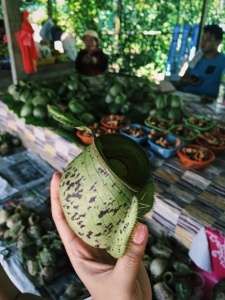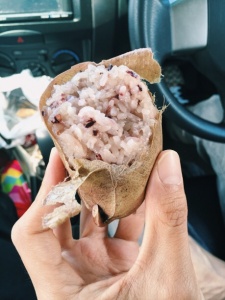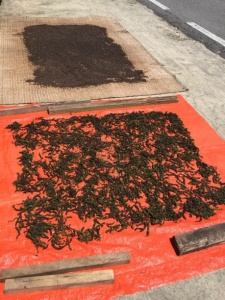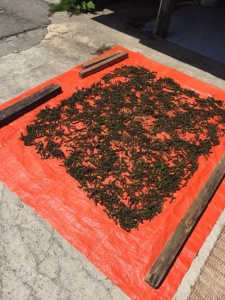 Semenggoh Wildlife Centre
The Semenggoh Wildlife Centre is the biggest Orangutan Rehabilitation Centre in Sarawak, established in 1975 as a sanctuary for the injured and orphaned orangutans. The centre is situated within the boundaries of the Semenggoh Wildlife Centre, approximately 24 km from Kuching.
Feeding Times: 9:00am – 10:00am and 15:00pm – 15:30pm
Address: Sarawak, Malaysia
GPS Coordinates: 1°23'59.3″N 110°19'28.3″E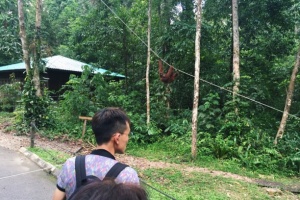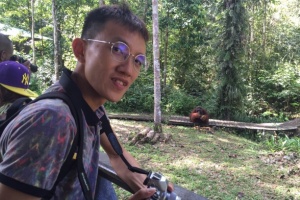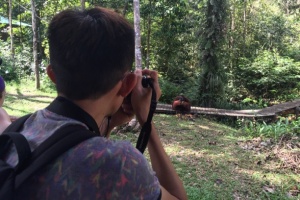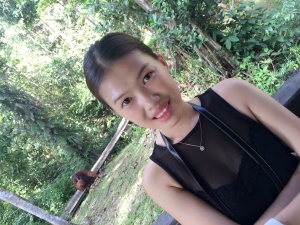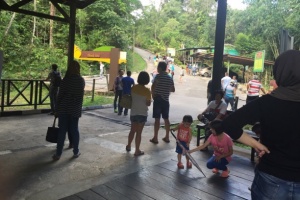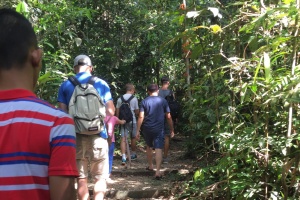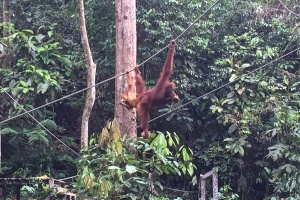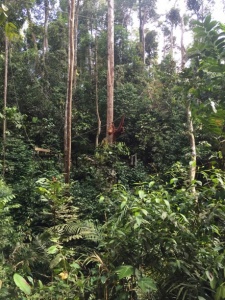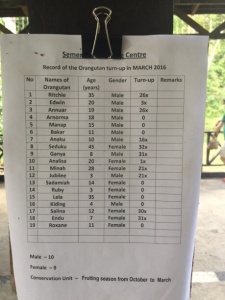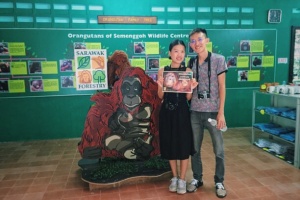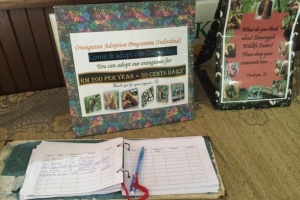 Pitcher Plant & Wild Orchid Garden
The Pitcher Plant Garden is now a host to 35 species/subspecies of pitcher plants (Nepenthes) from all over the island of Borneo ranging from the largest,N. rafflesiana
CONSERVATION EFFORTS
Visitors are notified that Pitcher plants are protected species in Sarawak. Any person caught damaging/stealing or involved in any actions causing harm/damage to the plants in the garden shall be imposed with a fine of RINGGIT MALAYSIA FIVE HUNDRED (RM 500.00)
Opening hours:- 9.00am – 4.00pm
Tuesday to Sunday (Public Holiday & Rest days inclusive)*Closed on Mondays
Address: Kota Padawan, 93250 Kuching, Sarawak, Malaysia
GPS Coordinates: 1°25'28.9″N 110°19'37.5″E